PS-2 is a last-minute un-announced PICO flight.
Launched from Melbourne at 6pm Sun 16 Feb 2014, the small party balloon carries an APRS tracker with a total weight of 16g. TX power is 100mW.
No manual tracking is required.
The aim: to visit NSW, and to stay within APRS reception range for as long as possible.
Prediction: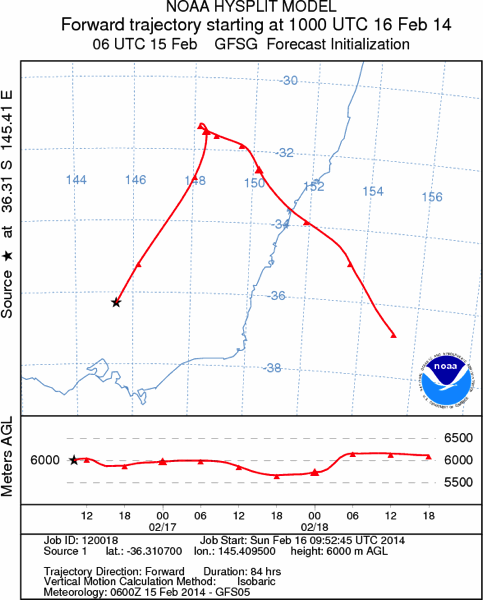 aprs.fi tracking screen: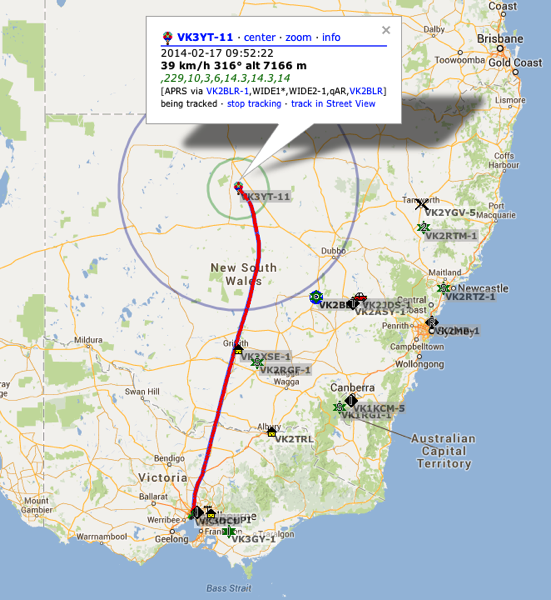 Update1:
Looks like the balloon went out of APRS coverage at 9:52 AEST.
Updated prediction shows it will be heading south at some stage.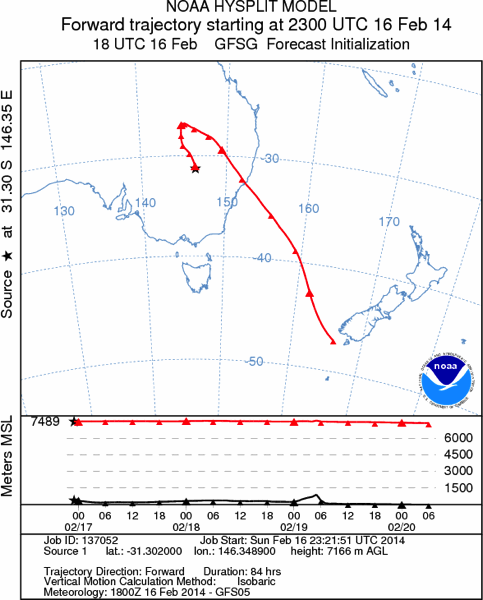 Total tracked flight time is 15h50m, covering a distance of ~796km which was more than expected. It is ~200km short of the Queensland border, which could be for another PICO flight 🙂
Some stats from aprs.fi