PS-71 is planned for release at 7am Sat 18 Mar 2017 AEST.
Solar powered party balloon, 10mW TX.
APRS on 145.175Mhz
Olivia 8/250 with RSID on 434.649Mhz USB (Dial frequency)
Tracking as
PS-71 on Habhub
VK3YT-11 on APRS.FI
Prediction: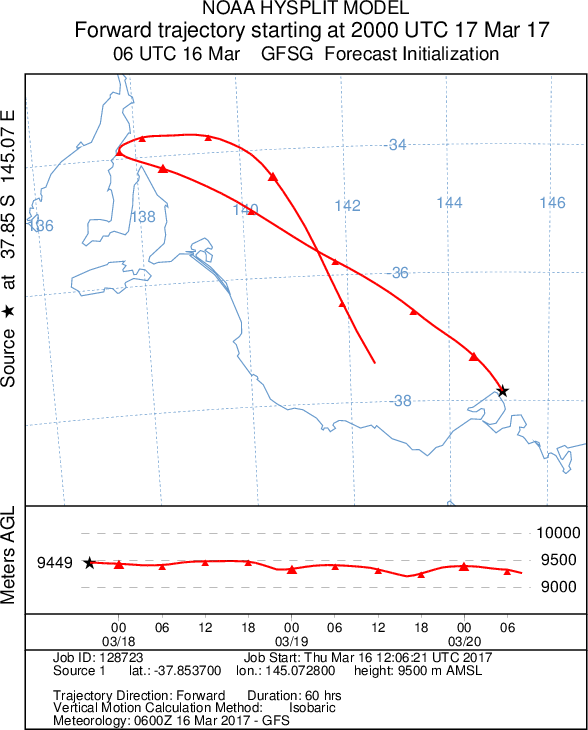 Update #1 Wed 22nd March
PS-71 was released on Sat morning, spent the last few days over South Australia and the Outback, tracked by VK3 and VK5 stations (thanks guys!).
It went out of range on Monday, and reappeared this morning over Bourke, NSW, heading towards Sydney.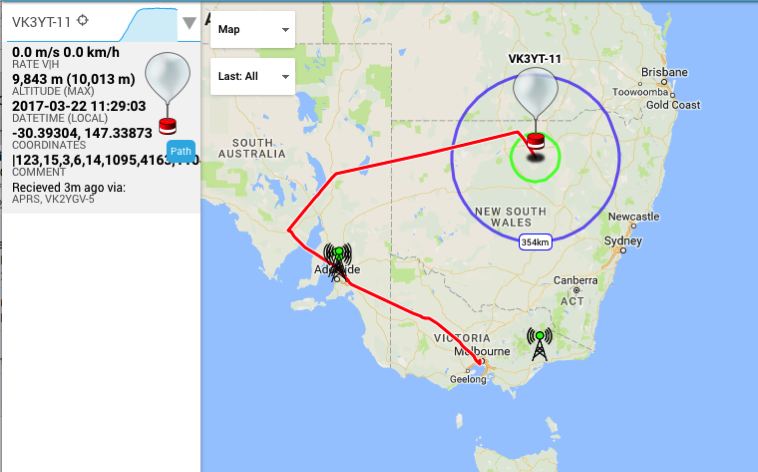 Prediction: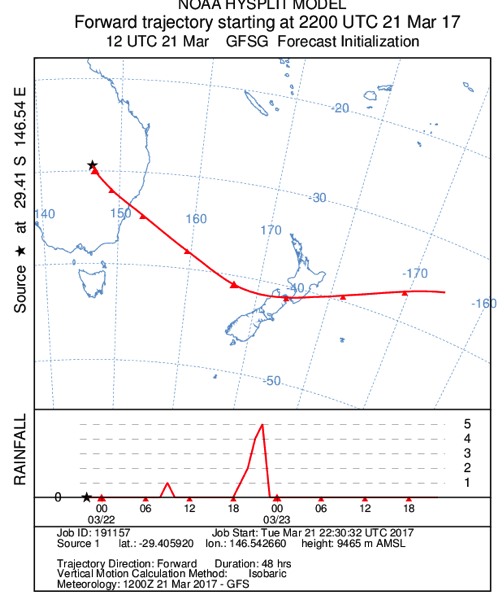 Update #2
PS-71 landed in a storm just off Central Coast in the evening Wed 22 Mar