PS-54 was released at 6:50am local time this morning (Sat 12 Sep 2015) from San Jose USA.
Solar powered party balloon, 10mW TX
APRS on 144.390Mhz initially, call sign W6/VK3YT-11.
Olivia 8/250 with RSID on 434.649Mhz USB (Dial frequency) outside of USA where permitted , call sign PS-54
Tracking as PS-54 on SNUS http://spacenear.us
and VK3YT-11 on APRS.FI http://aprs.fi/#!call=a%2FVK3YT-11&timerange=3600&tail=3600
Prediction: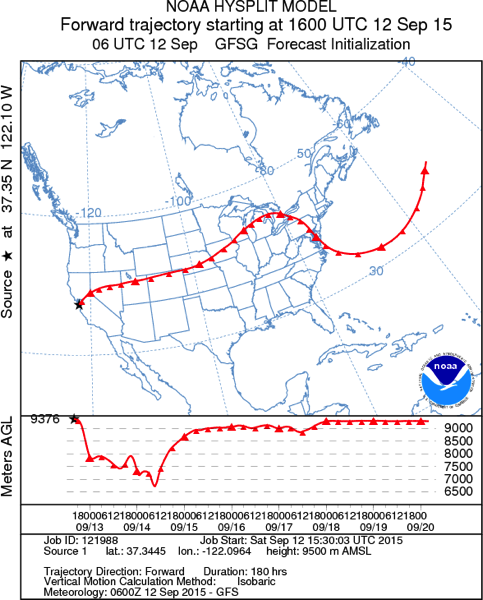 Update #1 06:50 Wed 16 Sep 2015 UTC
PS-54 zoomed past the San Francisco Golden bridge at 8000m on the first day, and spent
a whole day bouncing along the west coast of California, right next to some
other local up/down balloon launches.
The weather was rough, the balloon took a few dives before gaining altitude again at sunset, but it sent last transmission at 20:39 local time on Sat night.
It was thought the antenna was damaged from the beating it took during the day, however
it re-appears again today (Tues PDT), heading in from the coast into LA. Looks like it was just out of range for a few days.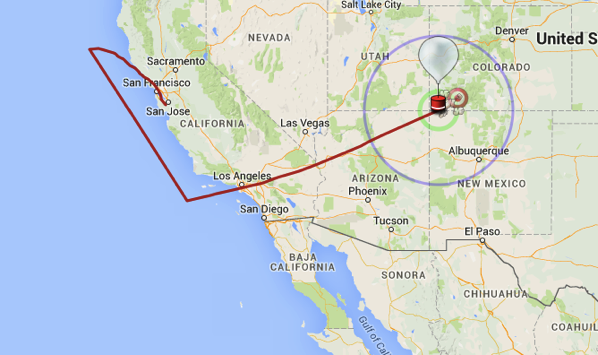 Update #2 14:00 Thurs 17 Sept 2015 UTC
PS-54 flew over California, Arizona, New Mexico, Colorado, Kansas, Missouri, Arkansas, Mississippi, Louisiana in the last few days, and is heading into the Gulf of Mexico, where it will be out of range for a while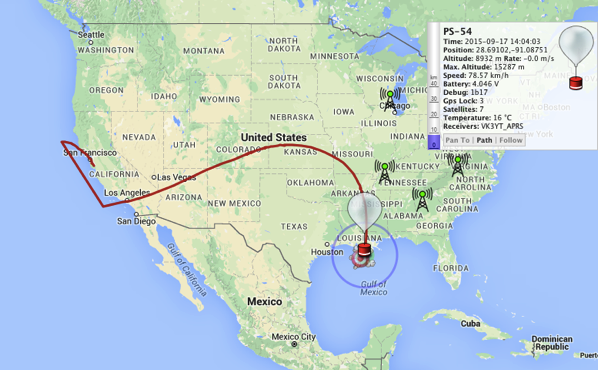 Prediction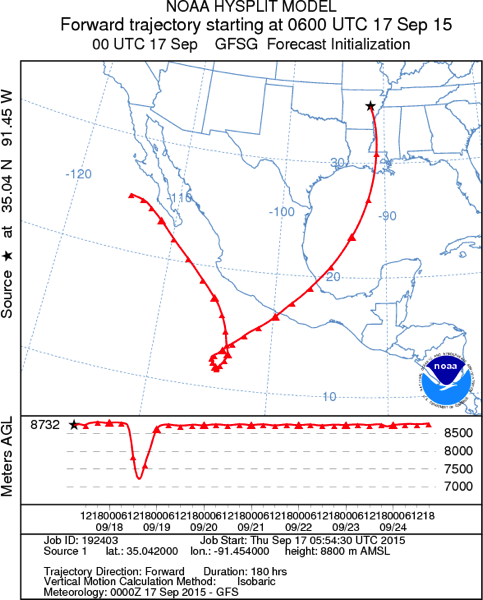 Update #3 14:00 Fri 18 Sept 2015 UTC
PS-54 is in Mexico this morning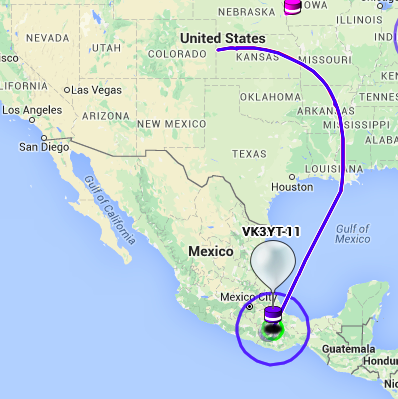 Prediction: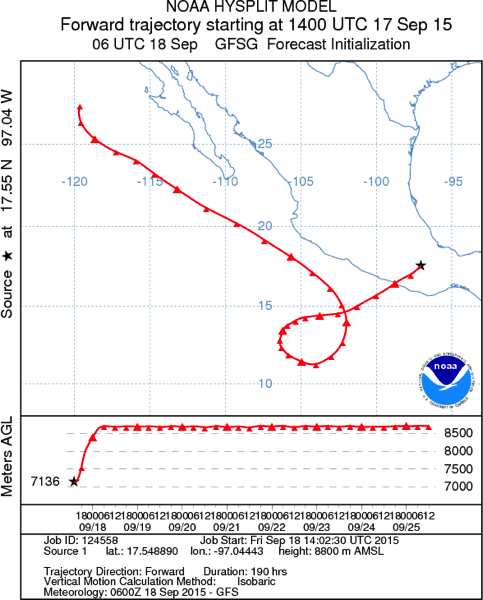 Prediction