PS-32 was released at 7am AEST Australia Day 26/1/2015 from Melbourne.
Solar powered, 20mW TX
TX WSPR and JT9 on 30m and 20m
This will be simultaneously tracked with PS-31.
Dial frequency 10.138700Mhz and 14.095600Mhz (standard WSPR dial frequencies).
JT9 at 1200Hz offset, coexisting with PS-31 at 1000Hz offset
See HF decoding info in the FAQ section or here
Tracking as PS-32 on SNUS here
WSPR call sign is VK3ANH
Prediction: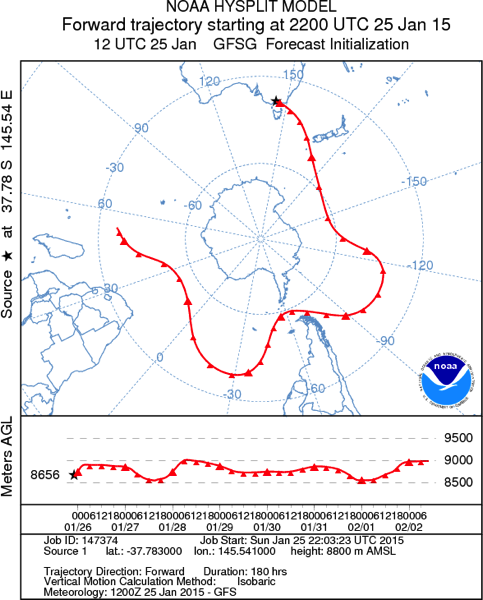 Assistance with tracking is appreciated.
Update #1 8:00pm 27/1/2015 AEST
PS-32 has crossed the international dateline and past -60 latitude.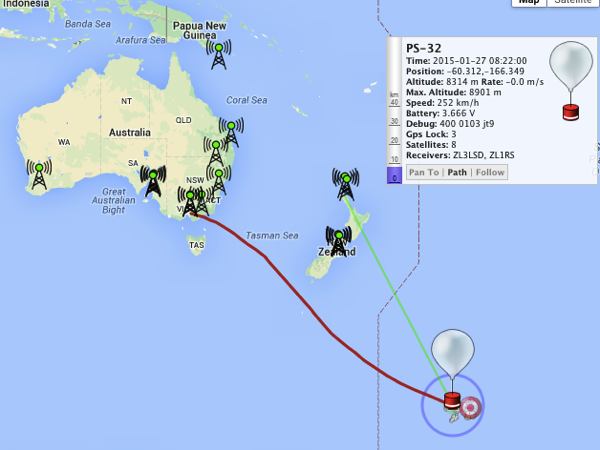 Prediction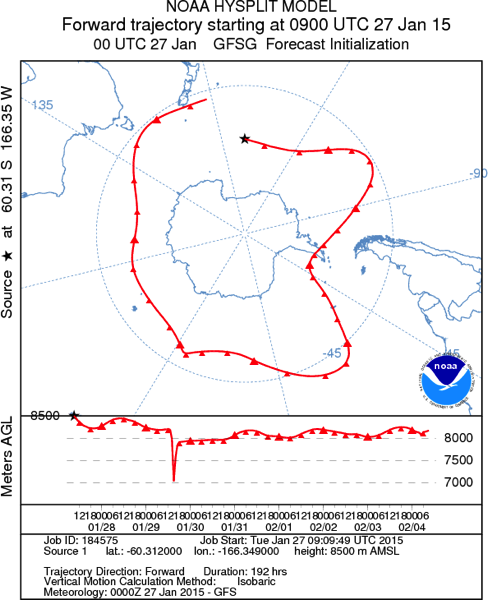 Update #2 12:00pm 31/1/2015 AEST
PS-32 came close to the South America Coast 46H ago, and hasn't been heard from since.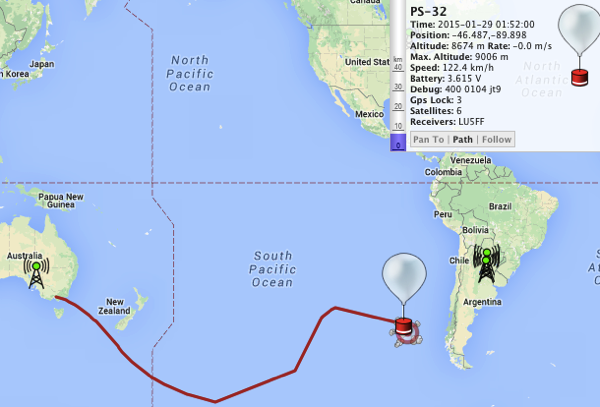 Predicted path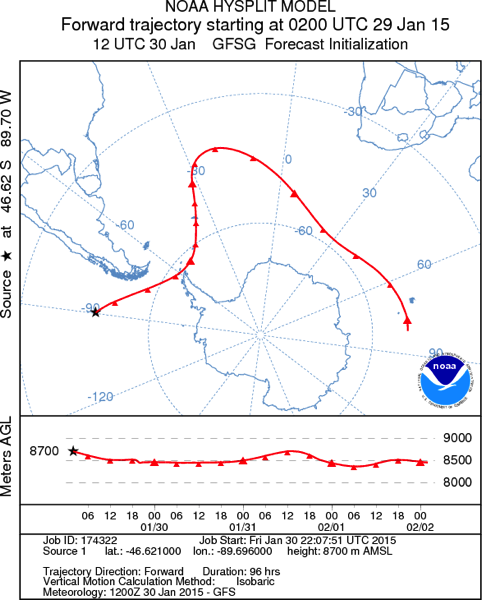 It is very possible that the balloon is still flying, but a bad combination of shutdown at night and propagation time might be the main factor that prevents long range reception of the telemetry.
Please keep watching out for the next few days!
Update #3 6:00pm 4/2/2015 AEST
It appears that PS-32 has gone down somewhere between South America and South Africa.
Thanks everyone for assistance with tracking, and see you at the next launch!