PS-38 PICO balloon was released at 6:20AM Sat 14/3/2015 AEST.
Solar powered party balloon, 25mW TX
WSPR, JT9 on 30m and 20m
Dial frequency on 10.138700Mhz and 14.095600Mhz (standard WSPR dial frequencies) for both WSPR and JT9.
See HF decoding info at http://picospace.net/?cat=34
Tracking as PS-38 on SNUS http://picospace.net/tracker/new
WSPR call sign is VK3YT http://wsprnet.org/olddb?findcall=vk3yt
Prediction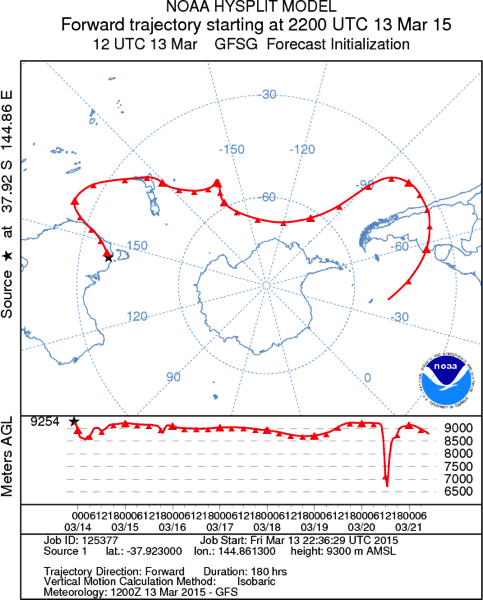 Update #1 9am Sun 15/3/2015
PS-38 flew past Sydney last night and is currently off the coast of Brisbane.
It will be heading South East shortly towards New Zealand, with the expected ETA around 13:00 UTC.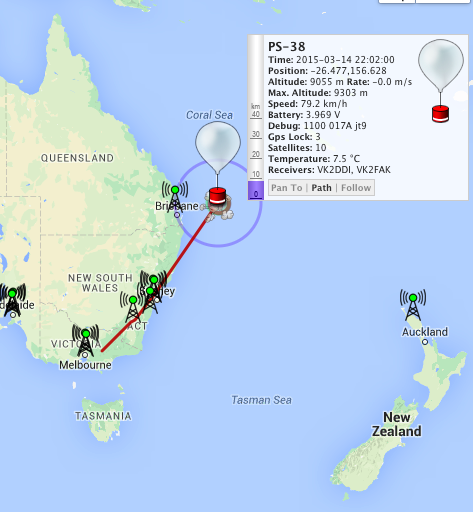 Prediction: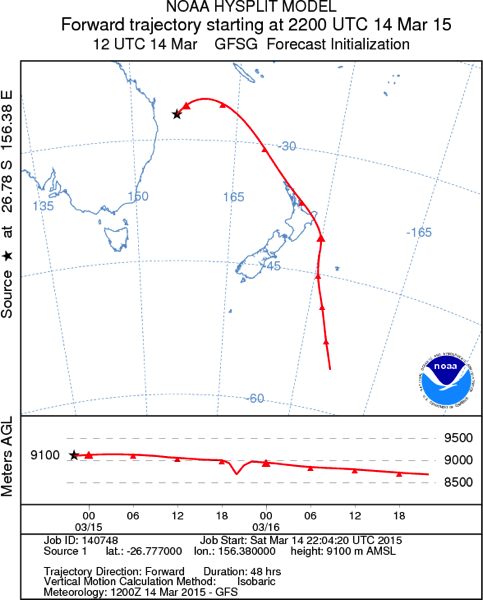 The bad news is PS-38 will be heading straight into Cyclone Pam.
From NZ MET Service,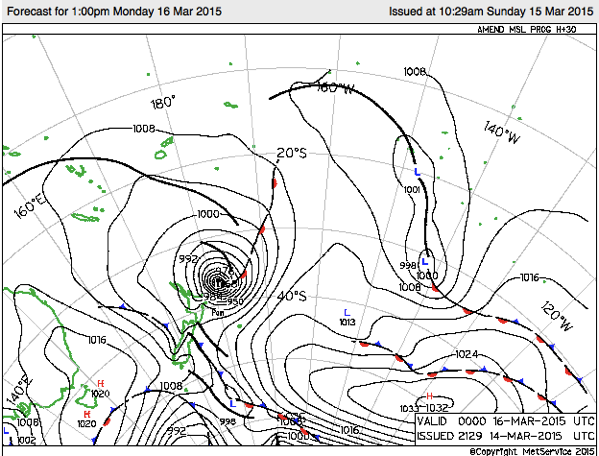 We will be watching closely tonight.
Update #2 6pm 15/3/2015 AEST
PS-38 approaching cyclone Pam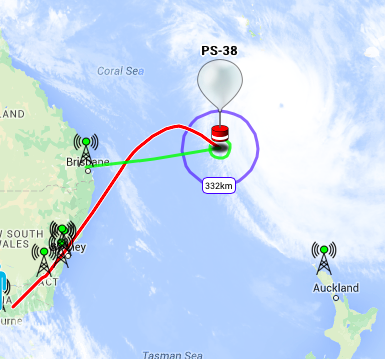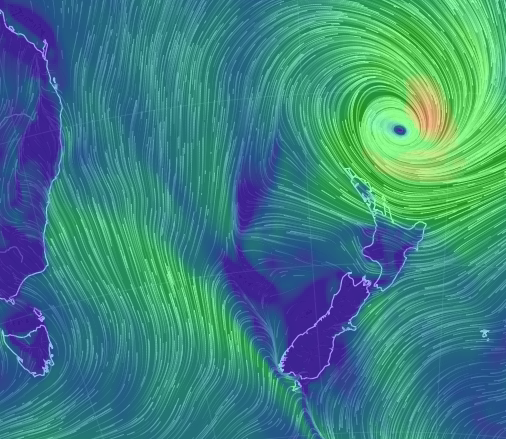 Update #3 9pm 16/3/2015 AEST
PS-38 survived last night, but went down tonight after crossing the international dateline.