PS-15 is a last minute release from Melbourne, with predicted path to NZ.
This is a non-solar payload, and APRS only.
10mW TX, APRS on 145.175Mhz, callsign VK3YT-9
Will switchover to NZ APRS frequency 144.575Mhz when payload is close to NZ.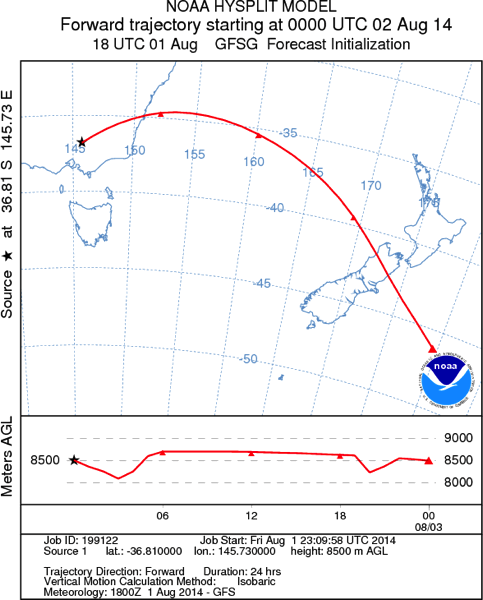 Update #1, 6pm AEST
PS-15 went out of range at 4:56pm AEST.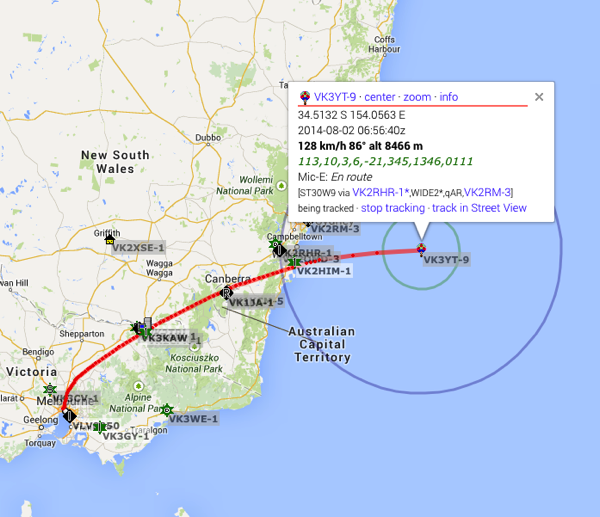 Prediction shows the balloon will arrive around 6:30am local time tomorrow.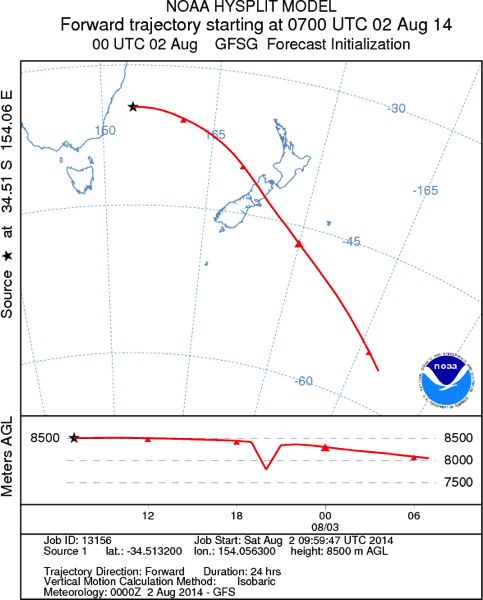 Update #1, 4:30am AEST
PS-15 arrived in NZ, first packet was received at 6:07:49am local time, 100km from the shoreline at Westport, NZ.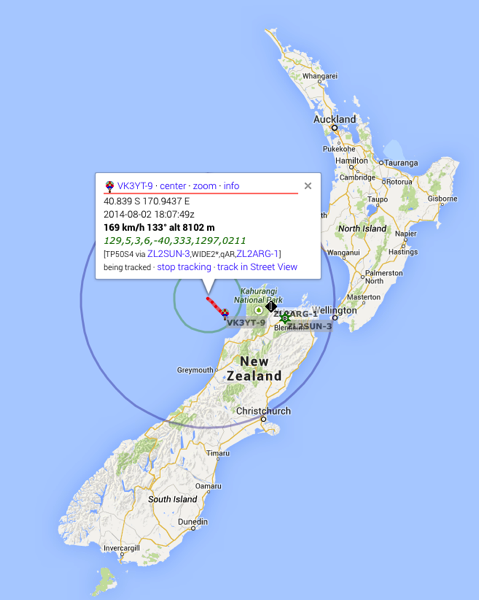 Range to first iGate ZL2SUN-3 was 200km, after the balloon cleared the Kahurangi national park

Update #2: Last packet was received at 8:24:03am local time (6:24:03 AEST) 142km from Christchurch.
Temperature was -42 degree Celsius before Sunrise, and climbed to -12 after Sunrise.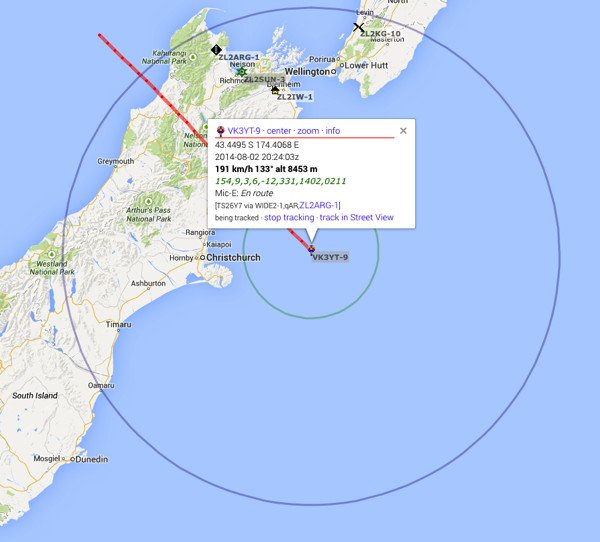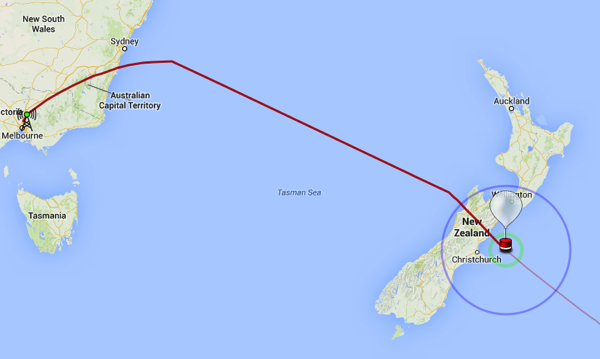 This was the fastest PS balloon trip to NZ so far, from Melbourne to NZ in 19H.
Total travelled distance 2998km
Average speed 157kph