PS-60 was released at 7am Sat 30 Jan 2016 AEST.
Solar powered party balloon, 10mW TX.
APRS on 145.175Mhz
Olivia 8/250 with RSID on 434.649Mhz USB (Dial frequency)
Tracking as
PS-60 on SNUS
VK3YT-11 on APRS.FI
Prediction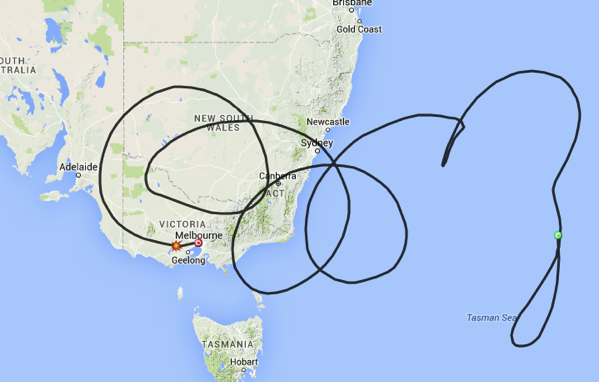 Update #1 Tues 2 Feb 2016 8:4 AEST
PS-60 has finally headed East after spending more than 3 days circling VIC/SA/NSW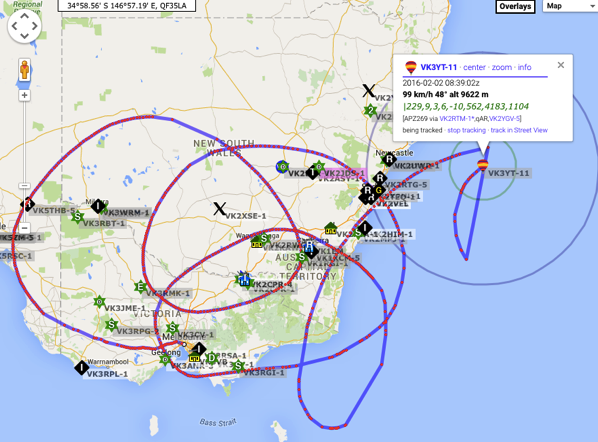 Prediction: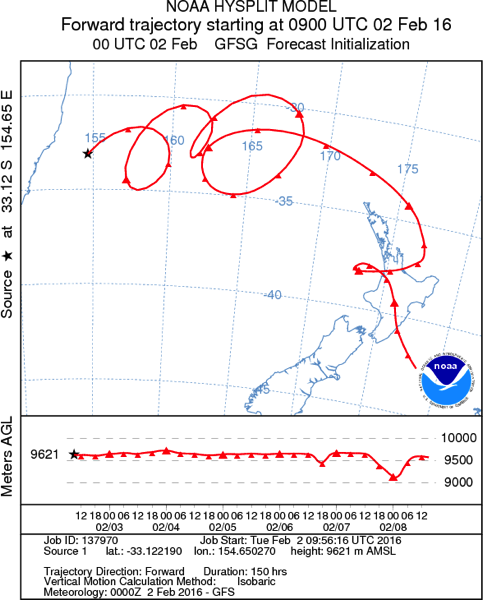 Thanks everyone for assistance with tracking, it was a great collective effort.