PS-68 is planned for release at 7am Sat 27 Aug 2016 AEST.
Solar powered party balloon, 10mW TX.
APRS on 145.175Mhz
Olivia 8/250 with RSID on 434.649Mhz USB (Dial frequency)
Tracking as
PS-68 on SNUS
VK3YT-11 on APRS.FI
Prediction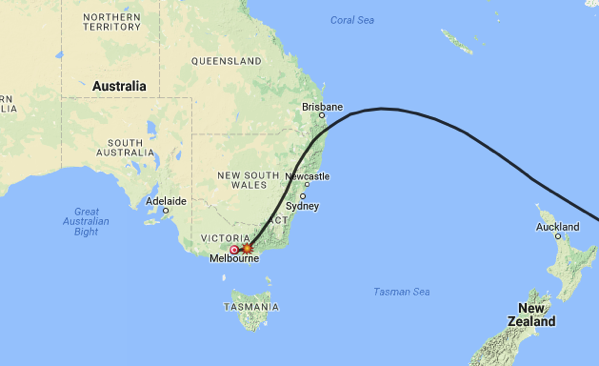 Update #1 5pm 28 Aug 2016 AEST
PS-68 had a 24H run along the East coast, and took off to the east towards New Zealand near Brisbane this morning.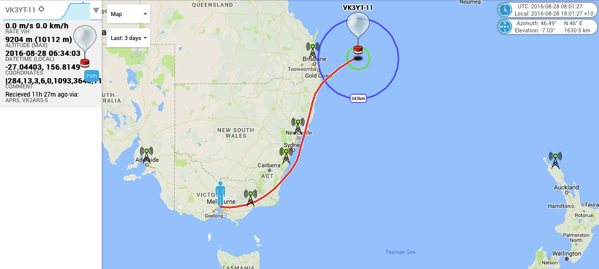 The expected time of arrive in New Zealand is around mid night local time tonight, 28 Aug 2016 (1200 UTC)
Update #2 10pm 29 Aug 2016 AEST
PS-68 was in range of ZL1RS at 20:36 AEST last night, at the same time arriving at a weather front. The weather caused the balloon to descend and change direction, and stayed out of LOS range of ZL stations until 7:21am this morning (AEST), when it started its tour of New Zealand.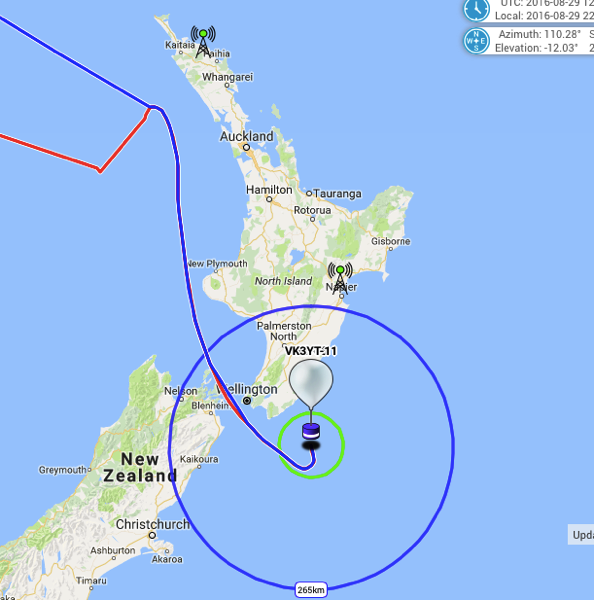 After arriving at the East coast side, and just before it was time to leave , the balloon descended again, changing direction towards land.
Update #3 9pm 30 Aug 2016 AEST
PS-68 spent another day over North Island before heading into the Pacific at 15:34pm AEST today.