PS-9 is planned to be released Monday 9th June 2014 from Melbourne.
Details:
Party foil balloon. Solar powered payload 10mW, 12g weight.
APRS 145.175Mhz, callsign VK3YT-11.
THOR16 and RTTY100_8_1_N_600Hz: 434.500Mhz with RSID, every 6 minutes, call sign is PS on spacenear.us flight PS-9
Prediction: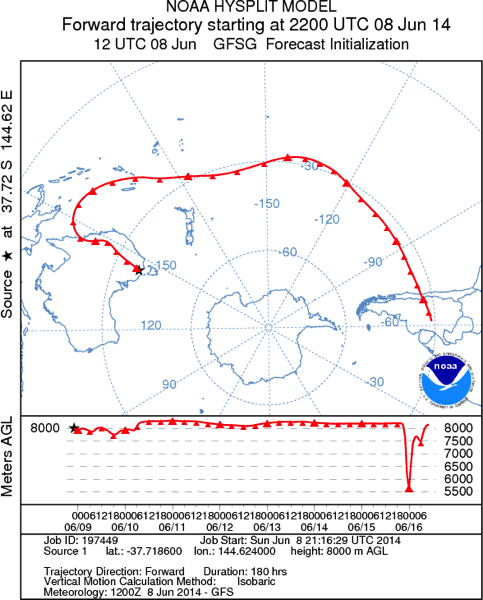 Update #1: Released at 8:30am, perfect day for a launch!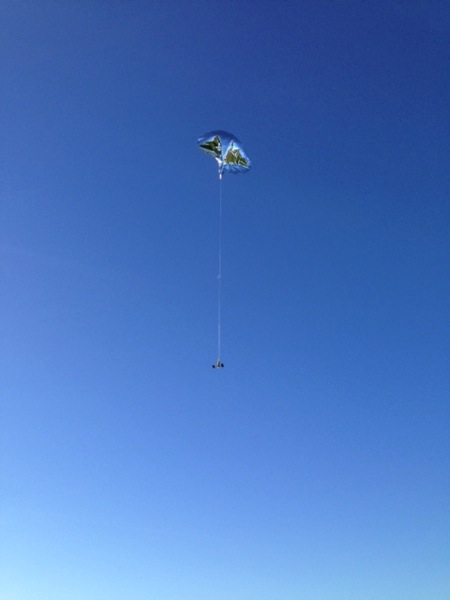 Update #2: 4:05pm 9/6/14
Balloon is still going north, currently at 8385m altitude past Griffith.
We don't have any manual tracker in the footprint coverage, but APRS should be available until Bourke.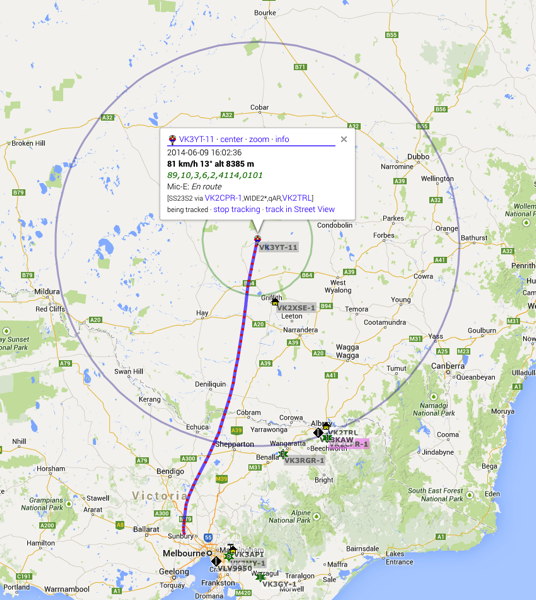 Update #3: 6:00pm 9/6/14
Balloon has gone out of reception range. Updated predictions show it will be in range around tomorrow morning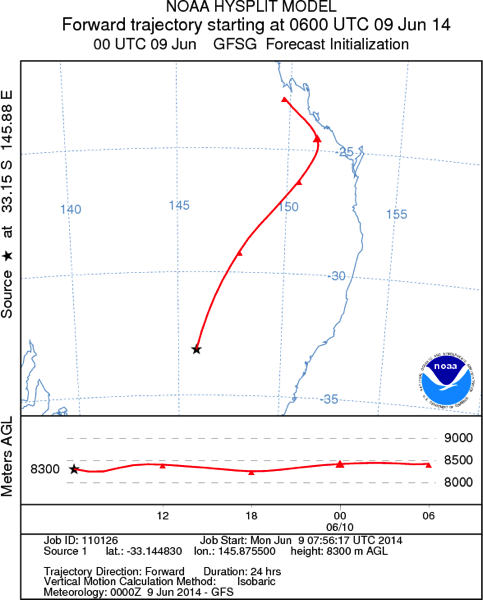 Update #4: 7:09am 10/6/14
It appears that battery was low overnight and the tracker shut itself down.
Sunrise at 6:40am, the battery was charged up and first packet was received at 7:09am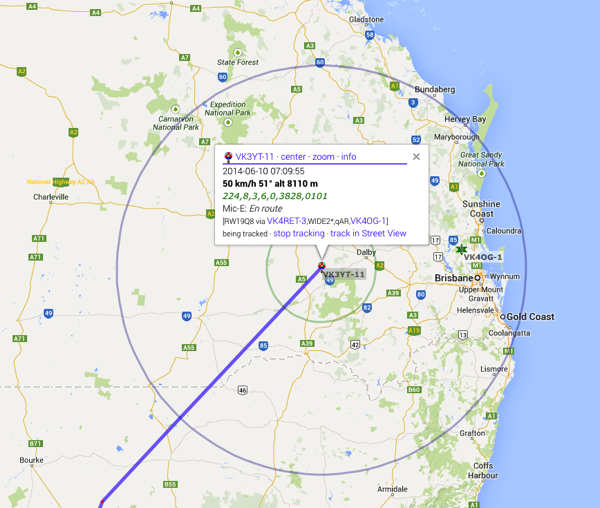 Revised prediction based on latest position: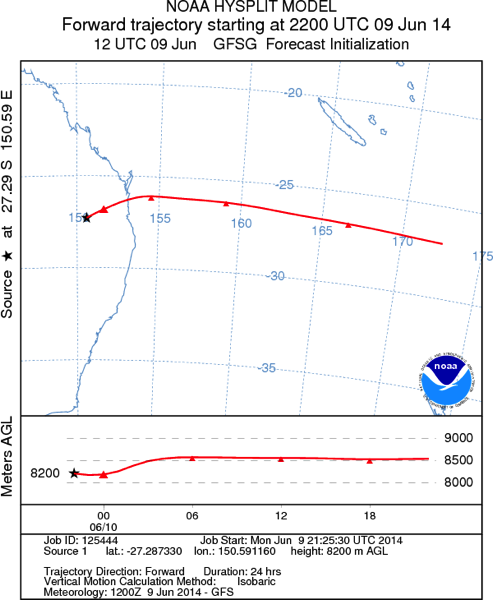 Update #5: 3:40pm 10/6/14
PS-9 exited Australia via Rainbow Beach, heading East.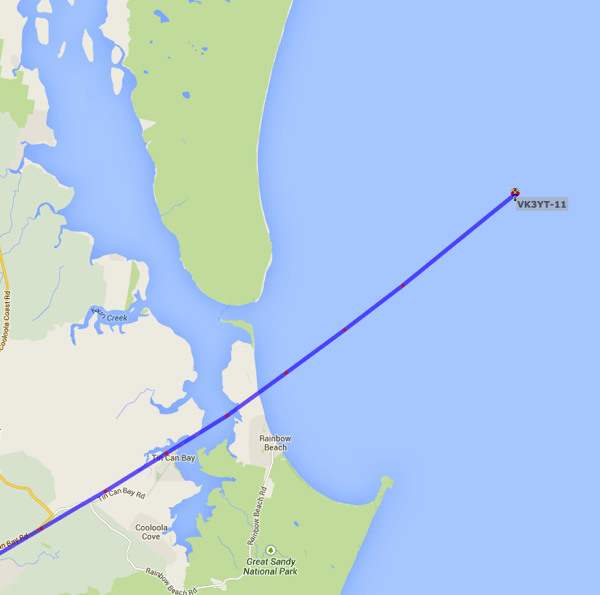 Entire path so far: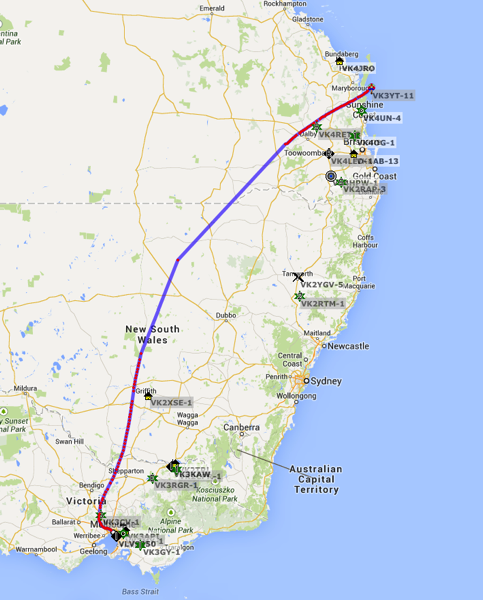 Ron VK4KLC and Doug VK4ADC recorded a WAVE file of the audio from the tracker and it was the most recent position.