PS-34 was released at 7am Sun 15/2/2015 AEST
Solar powered party balloon, 10mW TX.
APRS on 145.175Mhz
Olivia 8/250 with RSID on 434.649Mhz USB (Dial frequency)
Tracking as
PS-34 on SNUS
VK3YT-11 on APRS.FI
Prediction: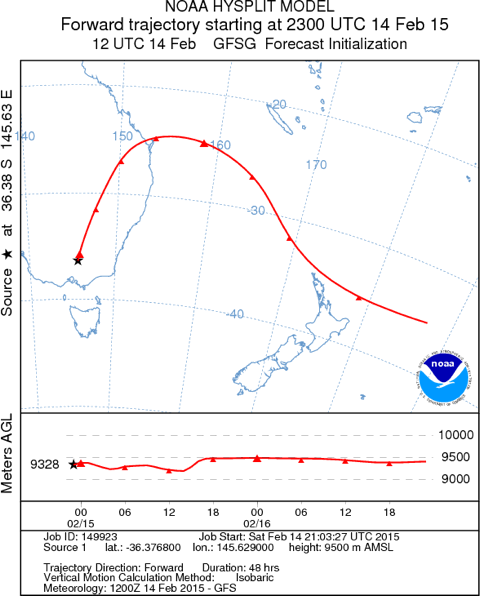 Update #1 Mon 9pm 16/2/2015 AEST
PS-34 left Australian coast at 7:55am this morning, just north of Fraser Island.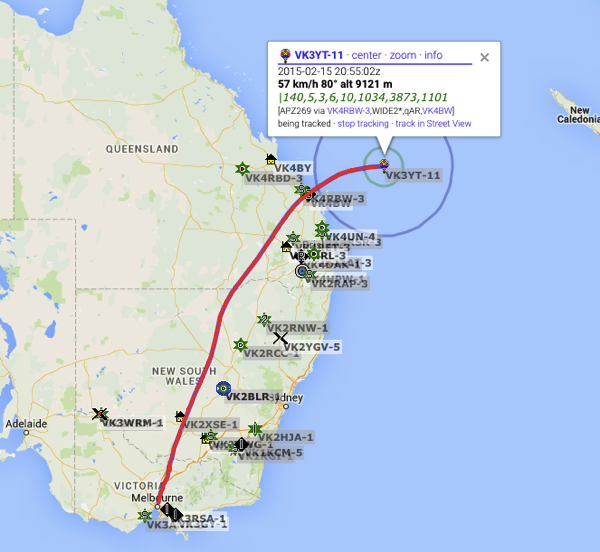 Prediction shows it might be in range of New Zealand stations tomorrow morning.
The payload will change its frequency to New Zealand APRS frequency of 144.575Mhz, and keep the same Olivia frequency of 434.650Mhz USB (434.650Mhz dial)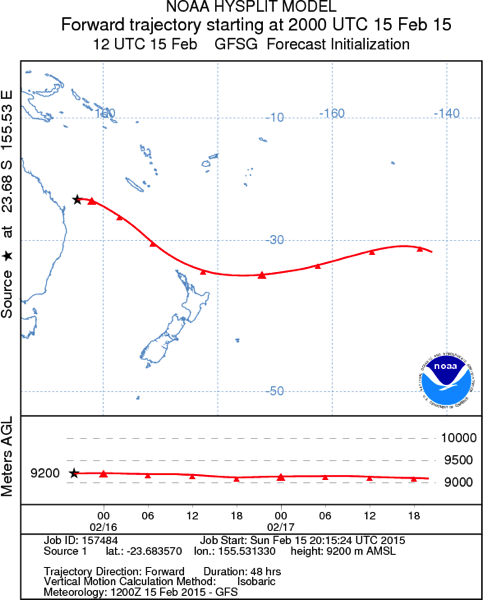 Update #1 Tue 8am 17/2/2015 AEST
PS-34 did a quick fly-by passing Northern Coast of New Zealand for almost two hours this morning.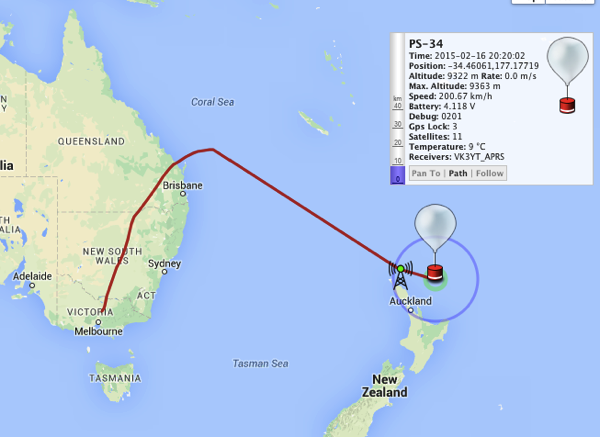 Prediction: