PS-61 is planned for release at 7am Sun 21 Feb 2016 AEST.
Solar powered party balloon, 10mW TX.
APRS on 145.175Mhz
Olivia 8/250 with RSID on 434.649Mhz USB (Dial frequency)
Tracking as
PS-61 on SNUS
VK3YT-12 on APRS.FI
Prediction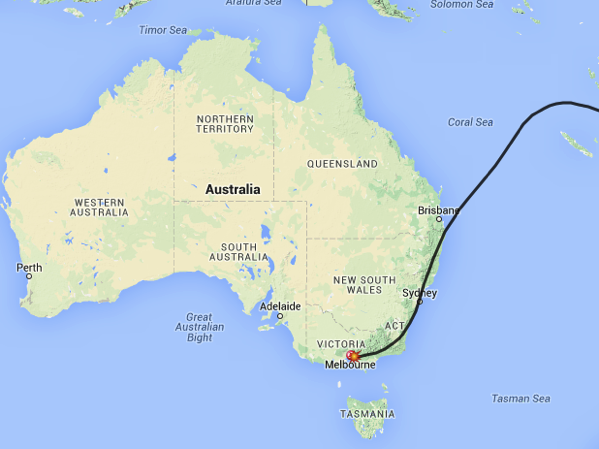 Update #1 29 Feb 2016
Actual path: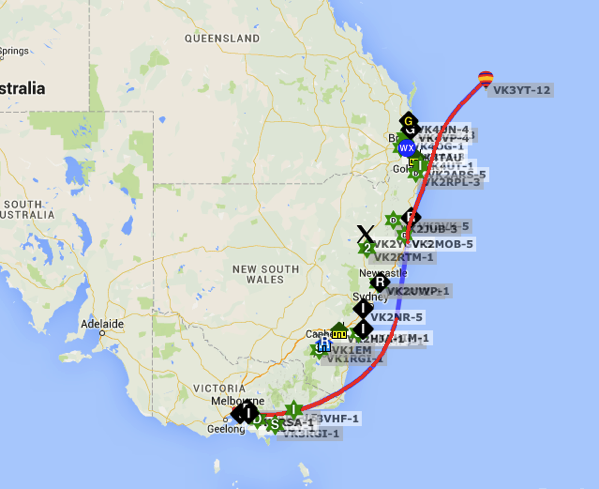 Last packet was received at 08:24 22 Feb 2016 UTC before PS-61 headed out to sea.